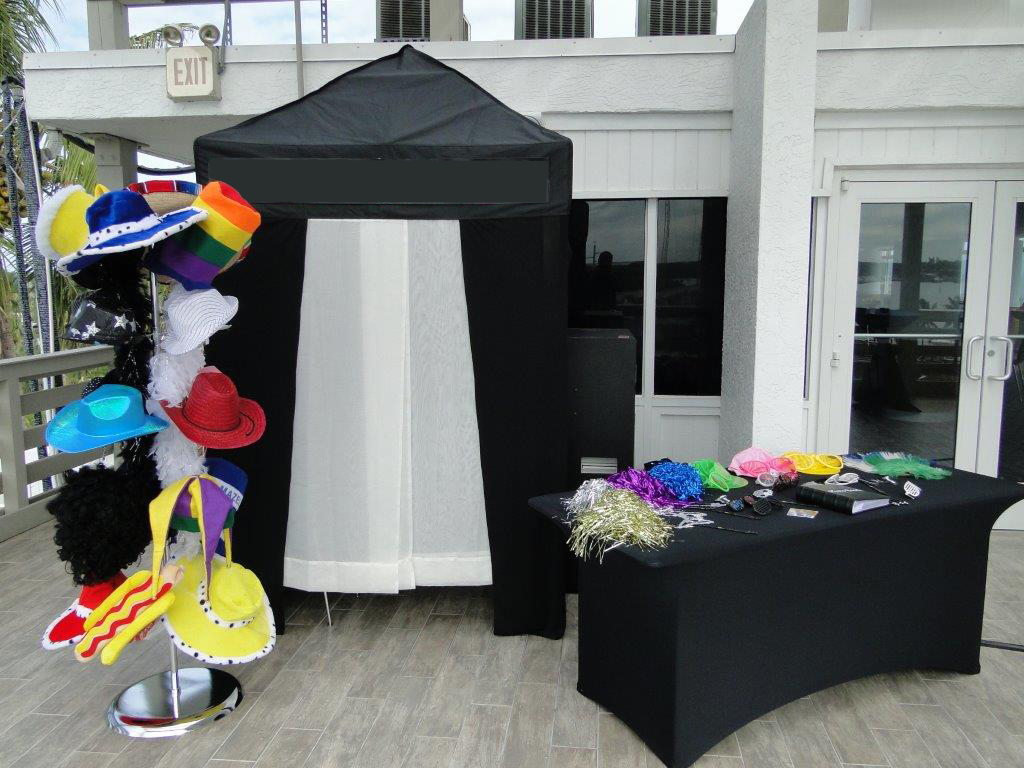 This setup is ideal for outdoor applications or events where a private setting is needed.
Base 4 hour Package - $550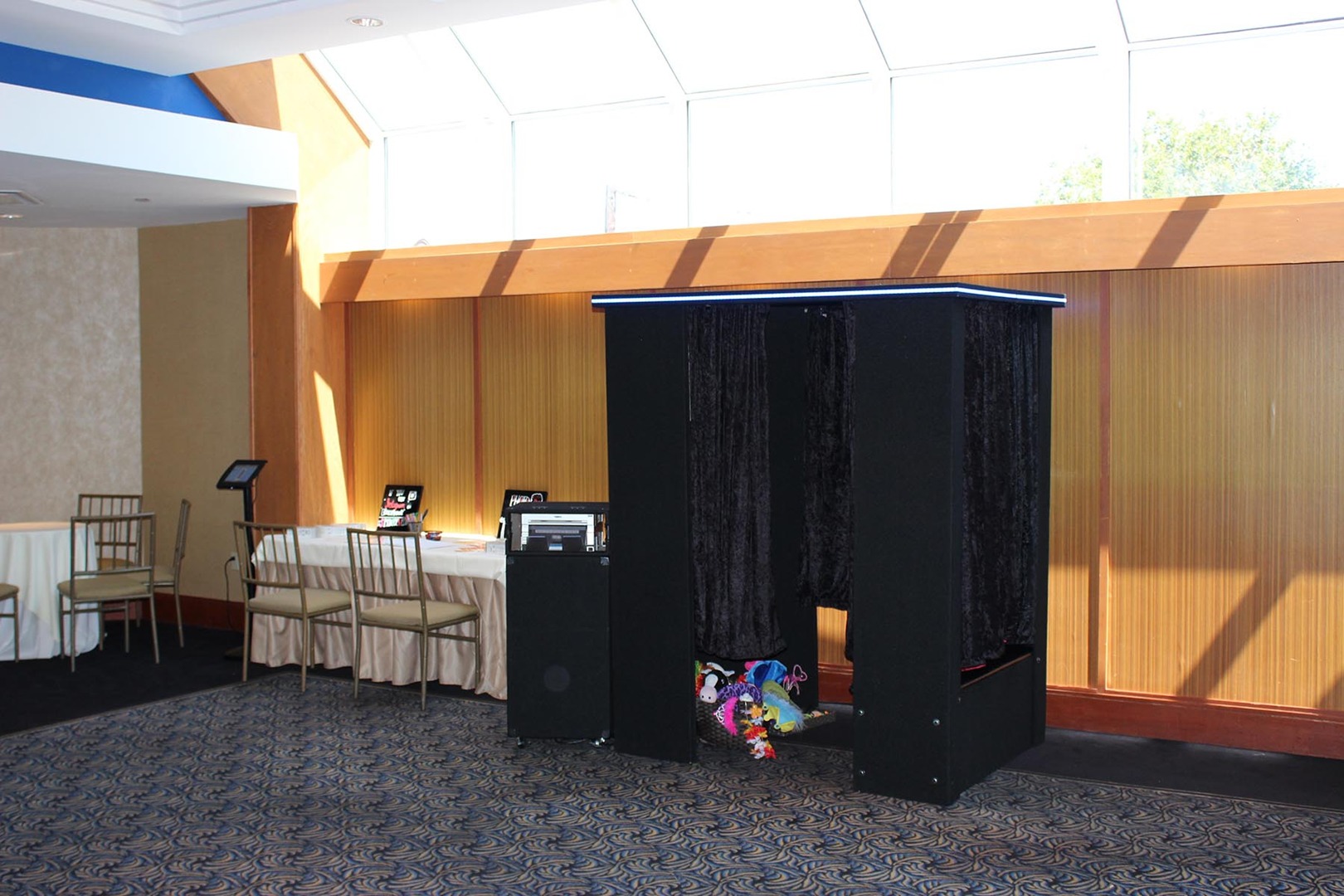 This setup is similar to the enclosed booth, but configured for indoor applications.
Base 4 hour Package - $600
This setup gives guests a bit of privacy, while allowing for larger group shots. This booth has a more traditional look.
Base 4 hour Package - $650
This setup is the most inviting and also the most popular. Guests will feel like a star as they pose in an open air environment.
Base 4 hour Package - $550
This is our fully customizable booth. We will work with you to construct a unique booth to match your event decor.
Base 4 hour Package - from $750
For corporate events and applications we offer custom printed fabric backdrops, red carpet and stanchions for crowd control.
Base 4 hour package - from $750
All base photo booth packages include: delivery and set-up, 1 staff attendant, a basic backdrop, props package, and 400 prints. After the event the host has the option to receive all the event photos on USB drive or the photos can be downloaded from the web.
Package ADD-ONS
Looking for something flashy or shiny? Upgrade your package with deluxe backdrops.
Starting from $50
Digitally printed on cloth fabric for a professional look. We can print what the mind can imagine. After the event it's yours to keep as a keepsake.
Includes design $250
Unlike typical photo booths tucked in the corner, our Roaming Selfie Booth has the ability to roam the party and capture photos from anywhere in the party! Takes photos, Gifs & Boomerangs also has social media integration.
Starting from $250 for 2 hours
This add-on option is available for hosts needing music or background entertainment but not needing a complete DJ service. We come set it up and just plug in a phone or laptop for high quality sound. Microphone and additional speakers/subs available for larger needs.
Starting from $200 for 6 hours
This add-on allows the event photos to be automatically uploaded to social media sites and the web.
Packages from $100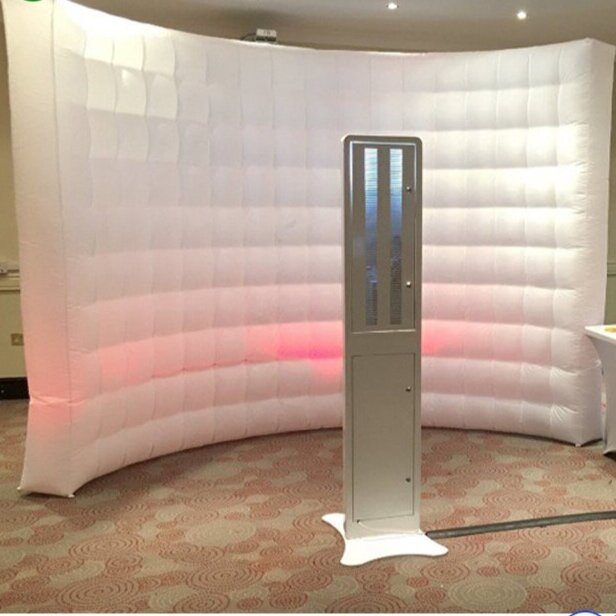 Looking for a classy look for your event? This inflatable backdrop will produce great pictures in an open air Photo Booth setting. The backdrop also has lighting to match your event decor.
Addl. $75